1

The Magic Behind The Jackson Five: Joe Jackson (Part 3)
Posted by
raisa
, 19 July 2013 · 57,007 views
The Magic Behind The Jackson Five: Joe Jackson (Part3)
Entertainment Rap Magazine, February 1973
Join Entertainment Rap for part 3 of our exclusive interview with the father of The Jackson 5, Joe Jackson, and discover what the future has in store for this remarkable family. Will little Janet Jackson be added to the group? Will Michael and Jermaine get to make the movies they want?
(Entertainment Rap magazine, February 1973)
R: How do you make the decisions about what music equipment the boys use on stage?
J.J.: We buy the equipment as we need it. Some songs we record have a different sound, so we have to have the right musical equipment onstage to reproduce that sound. It's important that we get the same sound on stage as we get in the studio.
R: Why did Motown move you to California?
J.J.: It wasn't so much that California was the place for us, but that California was the place where entertainment is going to be a major thing in the music world – which it already is. Out here you've got television shows, the movie industry, all sorts of contacts. And that's one of the things Michael and Jermaine are really looking forward to.
R: What is?
J.J.: Doing movies
R: Michael and Jermaine want to make films?
J.J.: Oh yeas. Michael has done a little bit of acting on different television shows. And Jermaine would really like to have a chance to do a film. I think they'd make very good actors, if they could just get the right parts. It doesn't have to be a whole movie of them. They could just have parts in it. Ever since Michael sang the tune to Ben, he's wanted to get more things in the movie field. Yes, if anybody's interested tell them – The J-5 would like to do a good movie… real bad!
R: Far out! I had no idea they wanted to act.
J.J.: They still want to keep singing though.
R: Oh, of course. That goes without saying. I just didn't know they had something else they were interested in trying, like films.
J.J.: Oh, sure. We have all kinds of plans.
R: Like…?
J.J.: Like recording other groups. You know, setting up our own studio and cutting records on groups we would "discover." Also I have plans for my youngest daughter, Janet. I think she could be a singer and the Diana Ross status. She already sings well, and she likes it. She's outgoing and pleasant, and she's not shy!
R: I noticed! That was a funny story she told me about Randy riding his bicycle into the swimming pool by mistake!
J.J.: Ha, ha… yes! Janet's not afraid to talk to people, that's for sure.
R: Now you wouldn't add her to the Jackson-5 would you, the way you've done with Randy?
J.J.: We don't know what's going to happen yet. It's a little early for that. We're sort of grooming her now. She gets in and tries to play different instruments. She sings alone with Michael and Randy and they sound pretty good together. I'd like to see Randy and Janet get a song together. Yeah, they'd be a good team together!
R: When is Jackie's solo album due out?
J.J.: It's going to be released as soon as he gets through working on it. As a matter of fact, he's out having pictures taken for the cover right now.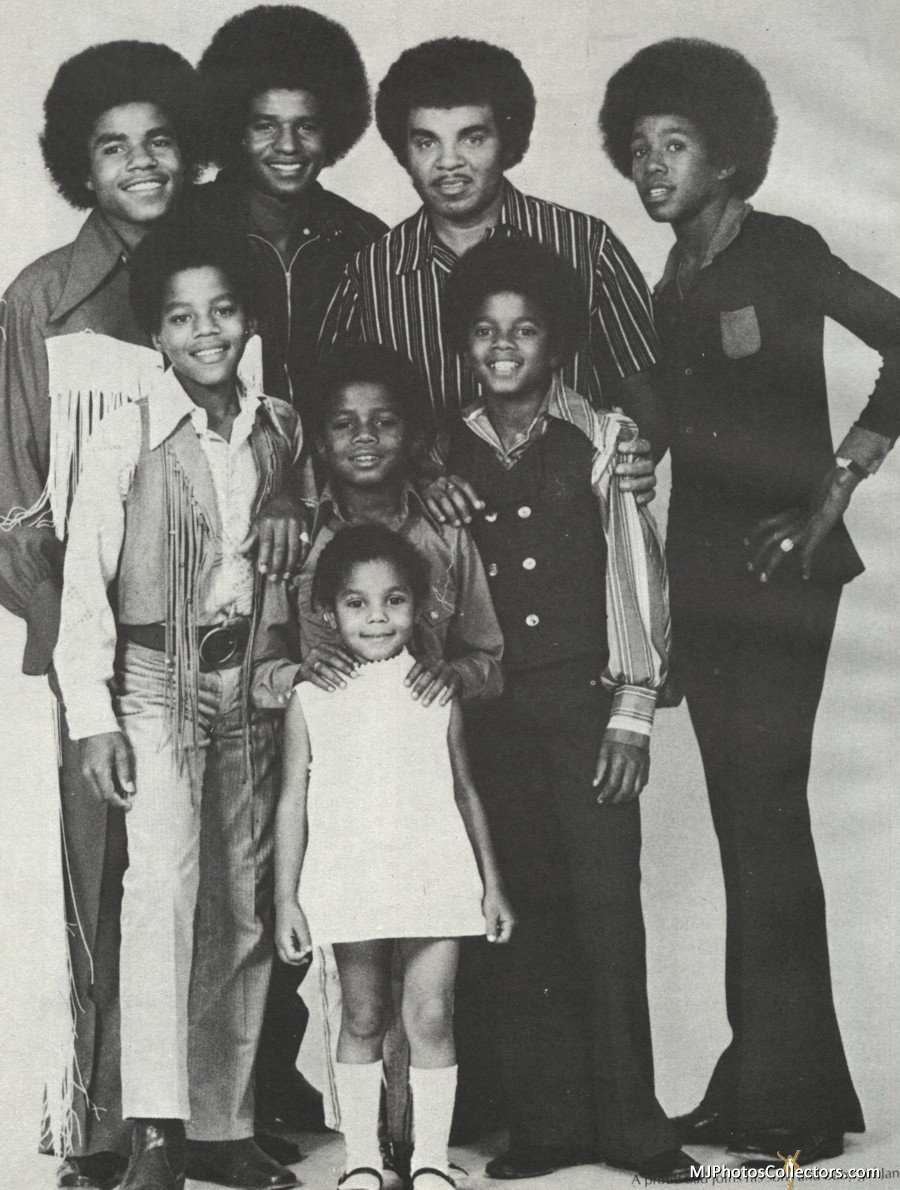 R: Do you think any of your sons will wind up writing music seriously?
J.J.: Oh Yes. They can write music now. They've already written some good songs, they're just not recording them yet. I'd like to make some demonstration recordings of the stuff they've written to see how it sounds on tape.
R: Do you rehearse regularly ever when you're not touring?
J.J.: Yes. A new song comes out and we want to get a big jump on t so we can get all the techniques down good. So we rehearse it over and over and see what we can do with it.
R: With everybody on different schedules – like Jackie out getting photos taken now, and Tito licing somewhere else – how do you organize when you'll practice in advance?
J.J.: Well we can rehearse without Jackie and Tito you know. All we have to do is get the music guys to learn their part of the song first. Whoever isn't here can learn their part by themselves, bring it in another time and put it together with the rest.
(Entertainment Rap magazine, February 1973)
R: What "music guys"?
J.J.: Tito, Jermaine … our drummer Johnny.
R: Ahh. So they don't all have to be here at the same time?
J.J.: No
R: And when you record a song, do you put down the instrumental track first and then add the vocals later?
J.J.: Yes