1

UK tour 1972
Posted by
raisa
, 12 November 2012 · 1,366 views
November 12th 1972, The Jackson Five did their last two shows of their First European tour at the Empire Pool, Wembley, England.
Performance pictures of their UK tour can be found here. And you can find plenty of candid pictures here.
Very often, pictures that were taken in London can be recognized by the Yellow and red 'J5' button pins that the boys wore, for instance in this picture of Michael: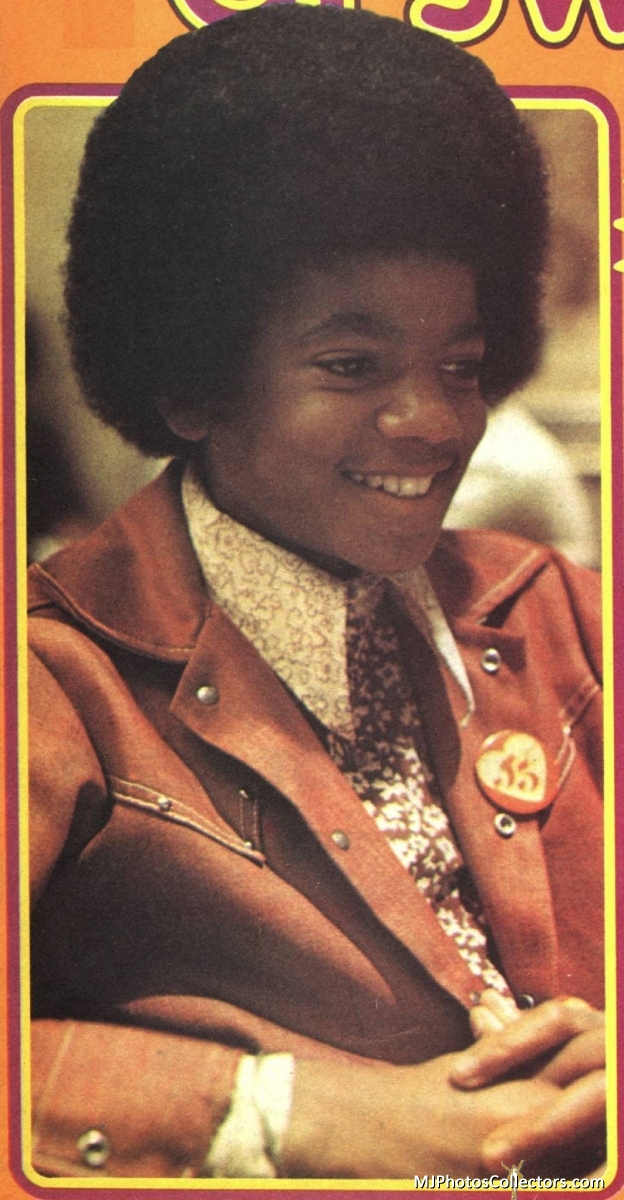 (16 magazine, March 1973)
The fans really loved the button pins too, by the way:
I've got two candid pictures for you today. They were both taken at Buckingham palace when they were signing autographs.
I love how Jermaine seems to wrap his hands protectively around Randy's shoulders
(Entertainment Rap magazine, March 1973)
And here's Jermaine again, signing autographs:
(Right On Magazine, March 1973)