1

Christmas Charity part 2
Posted by
raisa
, 24 December 2012 · 1,718 views
Only one day after being dressed up as Santas and handing out gifts for charity, The Jackson Five do a charity concert for the Foundation for the Junior Blind in Los Angeles. We've got quite a lot of pictures of this concert
in our gallery
but I've got a few more.
I've always thought that the shape of Michael's afro looked a bit funny, kind of pointy, on that day. Perhaps the santa hat from the day before is to blame??
As I already mentioned before
, Randy made his first onstage appearance at this concert.
And he seemed to enjoy himself too. Here he is backstage, probably receiving quite a lot of 'Oooh's and 'Aaaaw's from girl fans: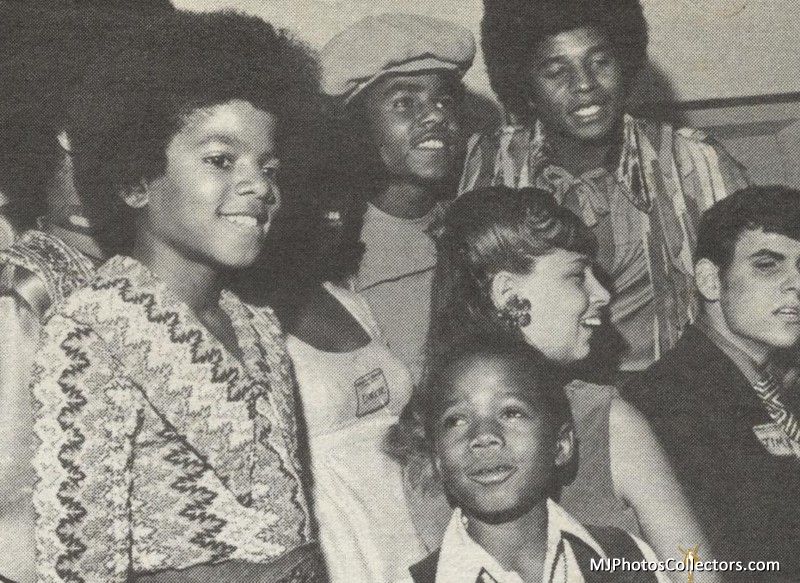 I've also got a picture of Katherine and Janet in the audience, I think I remember having a small picture off Janet and Katherine where Janet is facing the camera but I really can't find it anymore. If anyone still has it, please post a link in the comment section below
(BOP Magazine, November 1984)